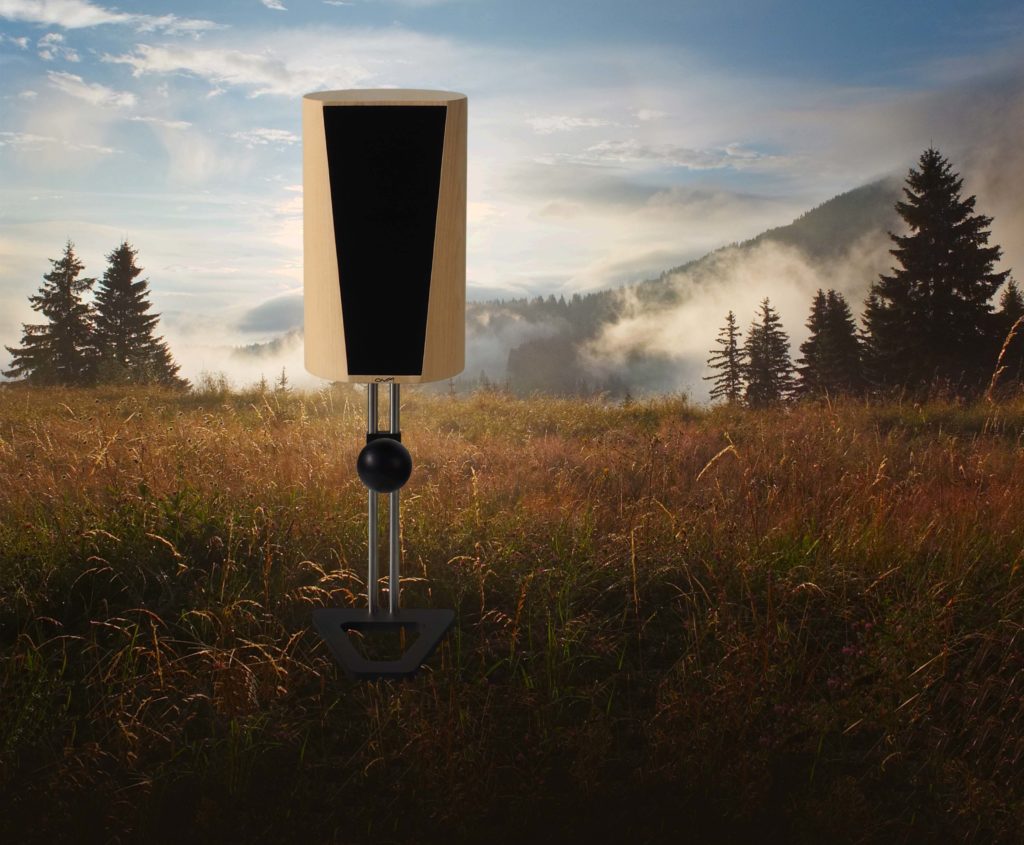 An original organic design emanating from a bold technological premise : the coupling of a single loudspeaker with a passive resonator in a double-chamber cylindrical cabinet.
OVA quality loudspeakers are based on a single source which takes the pleasure of listening to a totally new dimension. Broadband loudspeakers offer an unrivalled scope and finesse of timbres, without stifling the full sound spectrum. The absence of cut-off filters eliminates phase shift and sound colouring
Our high-output, paper membrane dynamic loudspeakers produce sharp attacks. They critically reduce harmonic distortion, especially at peak values, by requiring very little amplification power.
High output

full range


loudspeakers
Passive

radiator hi-fi


loudspeakers
The passive radiator reduces the full range loudspeaker load, liberating dynamics and sharpness while enhancing the bass range. Placing it under the loudspeaker via a dual chamber provides optimum coupling through the cylindrical shaping of the quality cabinet, thereby offering an unrivalled three-dimensional presence.
All the component parts of the speakers are workshop made. The enclosure cylinder is composed of 22 mm multi-ply panels and is fine-tuned on a digital test bed. The high pressure laminate front is separate from the enclosure cylinder. Our quality design loudspeakers are hand-crafted in France to specification.