Broadband speakers & high-efficiency speakers

OVA Origine​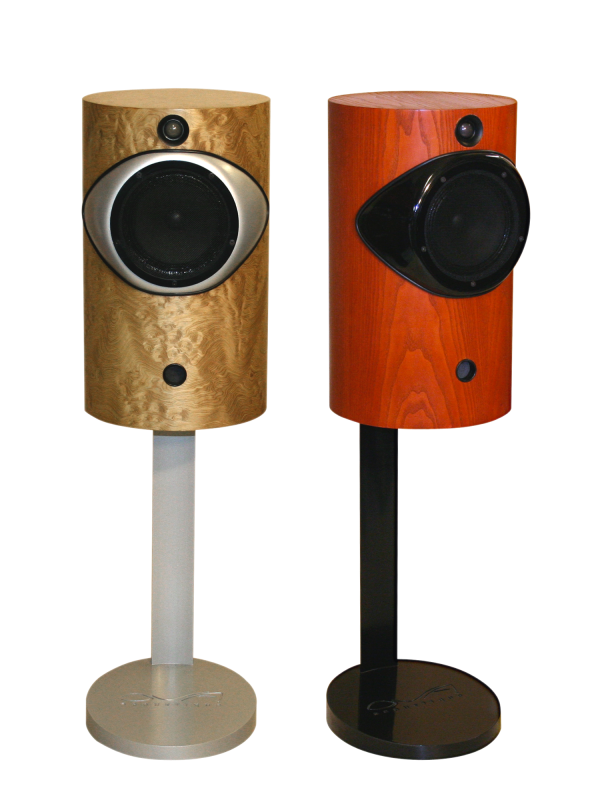 Spécifications : bandwidth 36 Hz-20 kHz, sensibility 1W/1m 95 dB, impedance 5,6 ohms, recommended power 10-30 watts.
The Ova O3 was the first loudspeaker cabinet to be marketed, pooling diverse avenues of research to optimise a specific broadband range, as developed by Guy le Cornec and Bruno Dambach.
Dual-chamber cylindrical cabinet with tuned passive resonator
Loudspeaker shell made of interwoven double-mesh fibreglass
Cylindrical casing formed out of 21 mm thick, glued and press-shaped multi-ply.
The (detachable) neutral tweeter does not affect the broadband and enhances overall coherence (36Hz – 17Khz without the tweeter).
Bespoke veneer with clear, matt or satin varnish finish.
Machined-metal stands with concrete base. Black or grey epoxy finish.